Our little buddy James has been having a hard time learning his alphabet.
Every Friday when we have Homeschool Day with our friends, we try to do a special project with James to help him learn his ABCs.
He pretty much knows all of his letters now, but was having a little trouble putting them in order.
I found a set of Jello Jiggler cutters that I probably got for Abby when she was learning her letters.
They were unopened.
She is eleven.
She reads on an 12th grade level.
Thank God for smart kids.
I was obviously a slacker.
The girlies made the cookie dough for part of their home ec lesson and they rolled it out for him all nice and pretty.
James had a ball picking out the letters of the alphabet in order and cutting them out.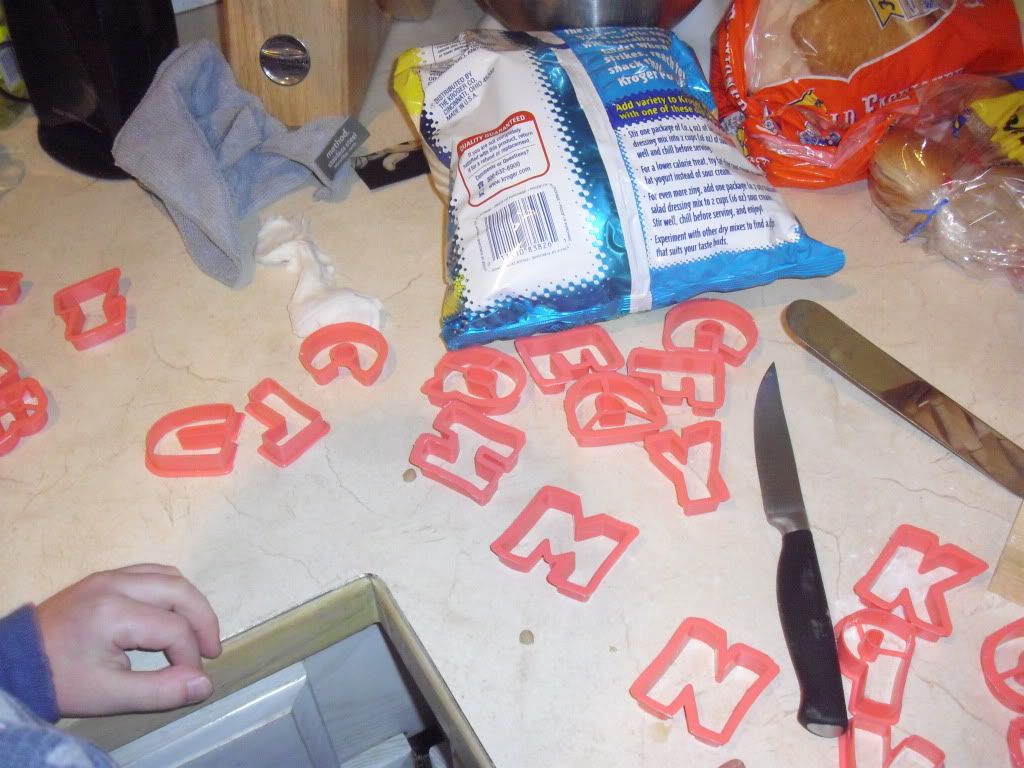 We practiced listening for beginning sounds and cut out the first letter of everyone's name. We even made a B for the dog.
James made himself a special cookie with all of the letters in his name.
He iced them up and we all scarfed them down.