On New Year's Day I was doing a little blog surfing (big Surprise!) and I came across the
cutest journal
on Design Sponge. A couple of days later, the same journal was featured on
Money Saving Mom
. Obviously Someone was trying to tell me something.
Now, many times in my life I have had grand ambitions to journal. I have gone out and prurchased cute blank books and nice new pens. I wrote one entry and promptly forgot all about it. I joined an online diary site. I wrote one entry. Do you see a pattern here?
But this little journal was inspiring. It was adorable. I wanted it!
So, within the week, I had the cutest little journal sitting next to my computer and I have written in it every day. But here's the thing. I don't remember to write in it every night before I go to bed, but I do write in it every morning after I do my Bible reading. And since it is designed to only have a line or two, I have no trouble coming up with the most memorable moment of the previous day to write down.
This is my journal. Easy Peasy!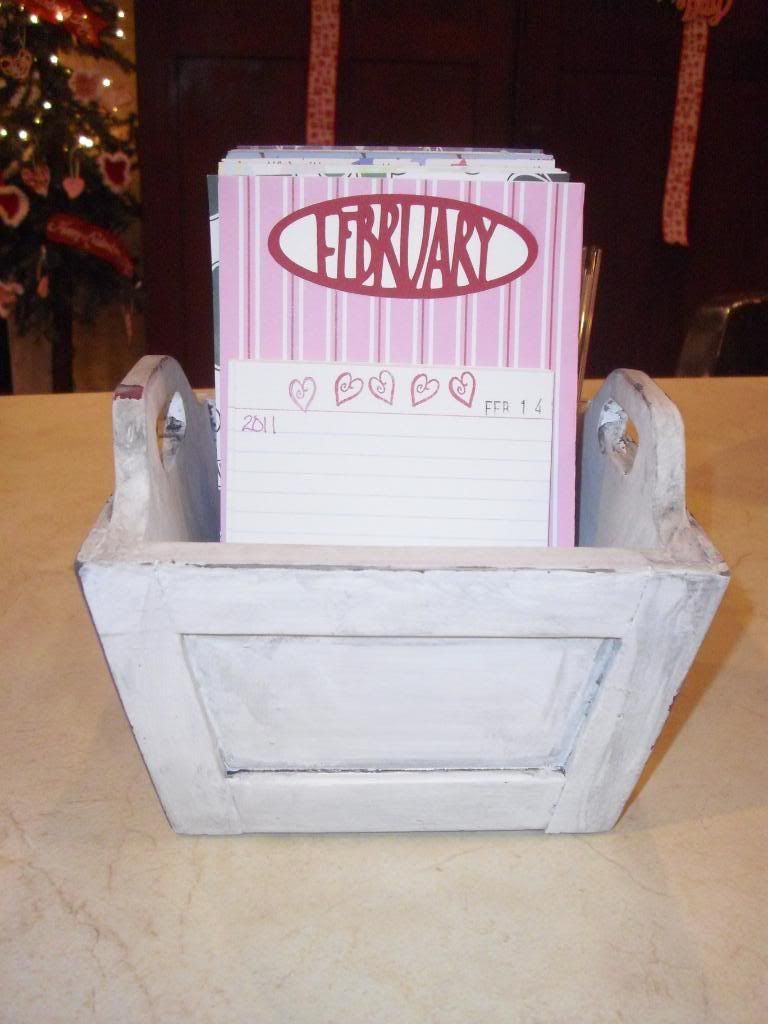 Each month divider has some apropriately patterned paper and a cut out for the name of the month.
The dividers are 7.5 by 4.5 inches so that they stick up nicely above the index cards. The index cards were 5 by 8 inches and I cut them in half.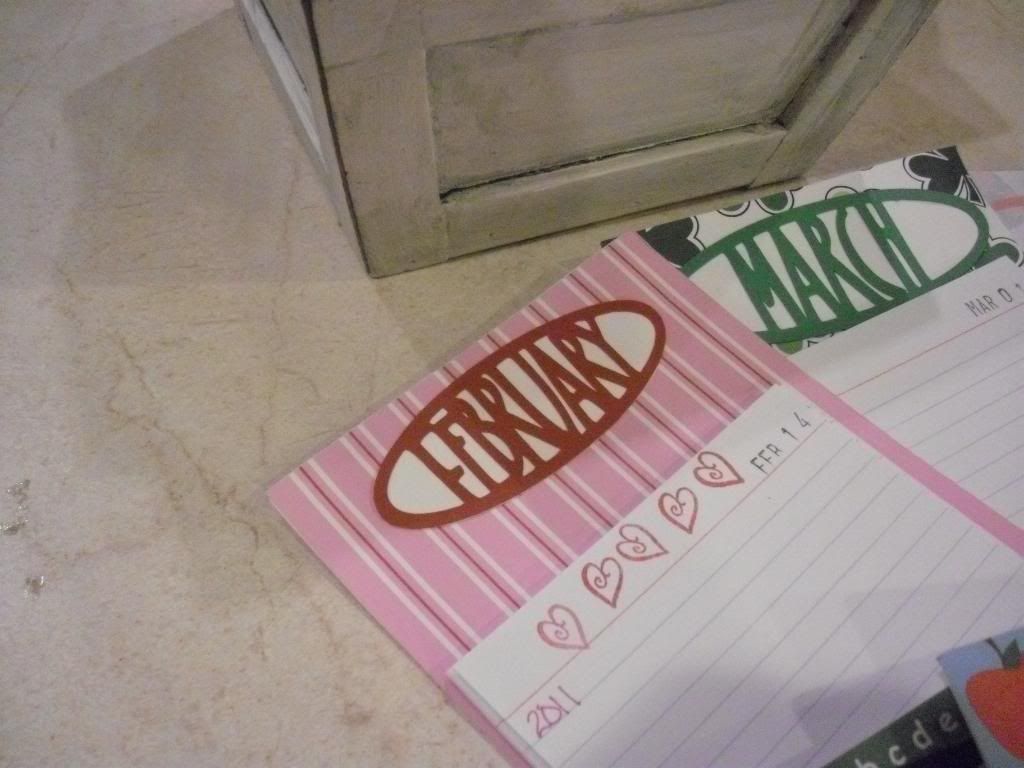 I used a date stamper to put the date on each card. I stamped them on the right hand side so that I could stamp the year off the edge of the card so only the month and day show. On special days I used a red stamp pad to decorate with a stamp for the holiday. Birthdays got a little cake stamp.
The box was a really ugly Goodwill 50 cent find.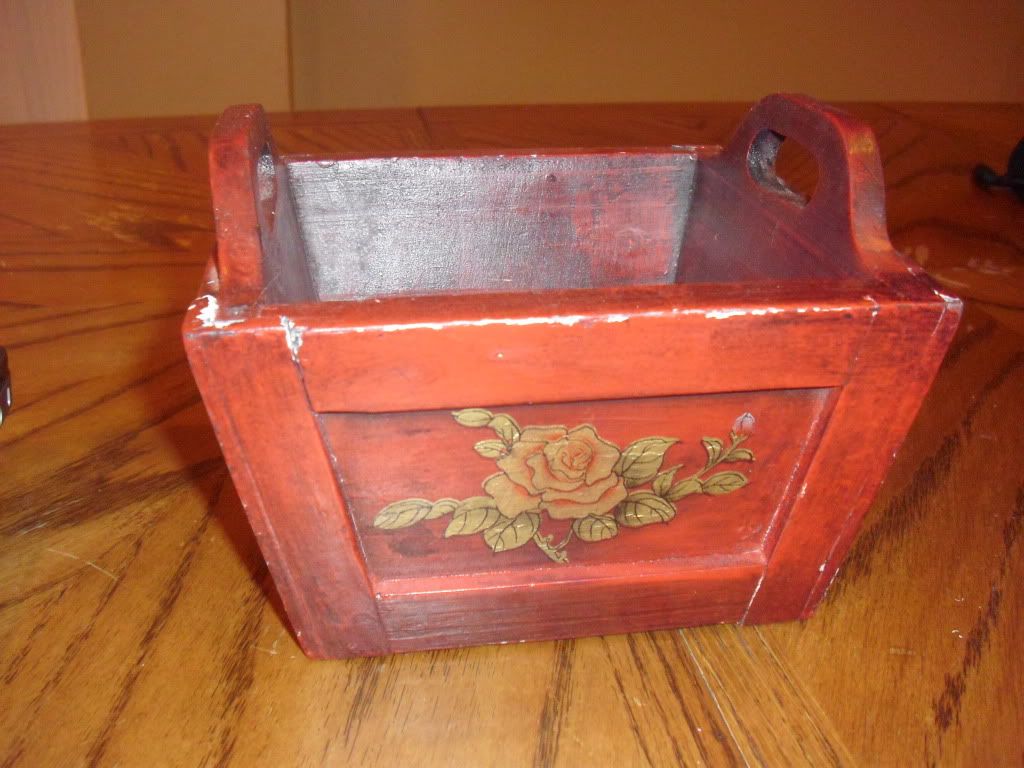 I sent the minions outside to spray paint it white.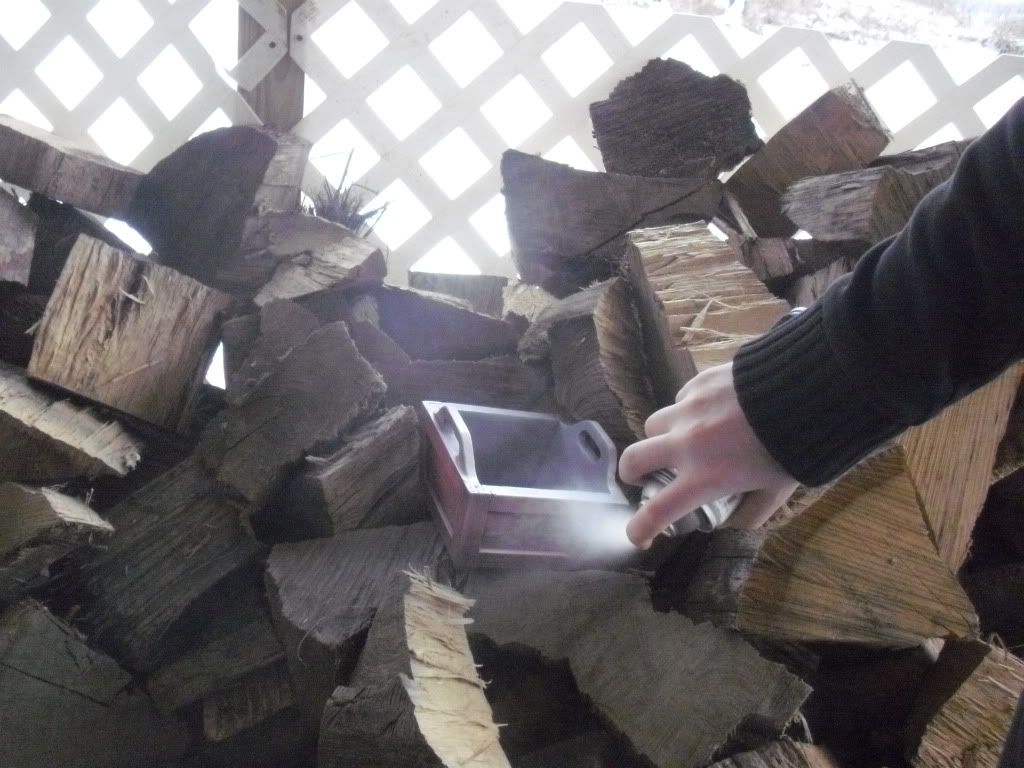 They had a little too much fun!
I sanded it, distressed it with some black paint, plopped my journal cards in and placed it next to my computer.
I can't wait to add a new line to each entry next year and look back and remember what I did in 2011.